Child Protection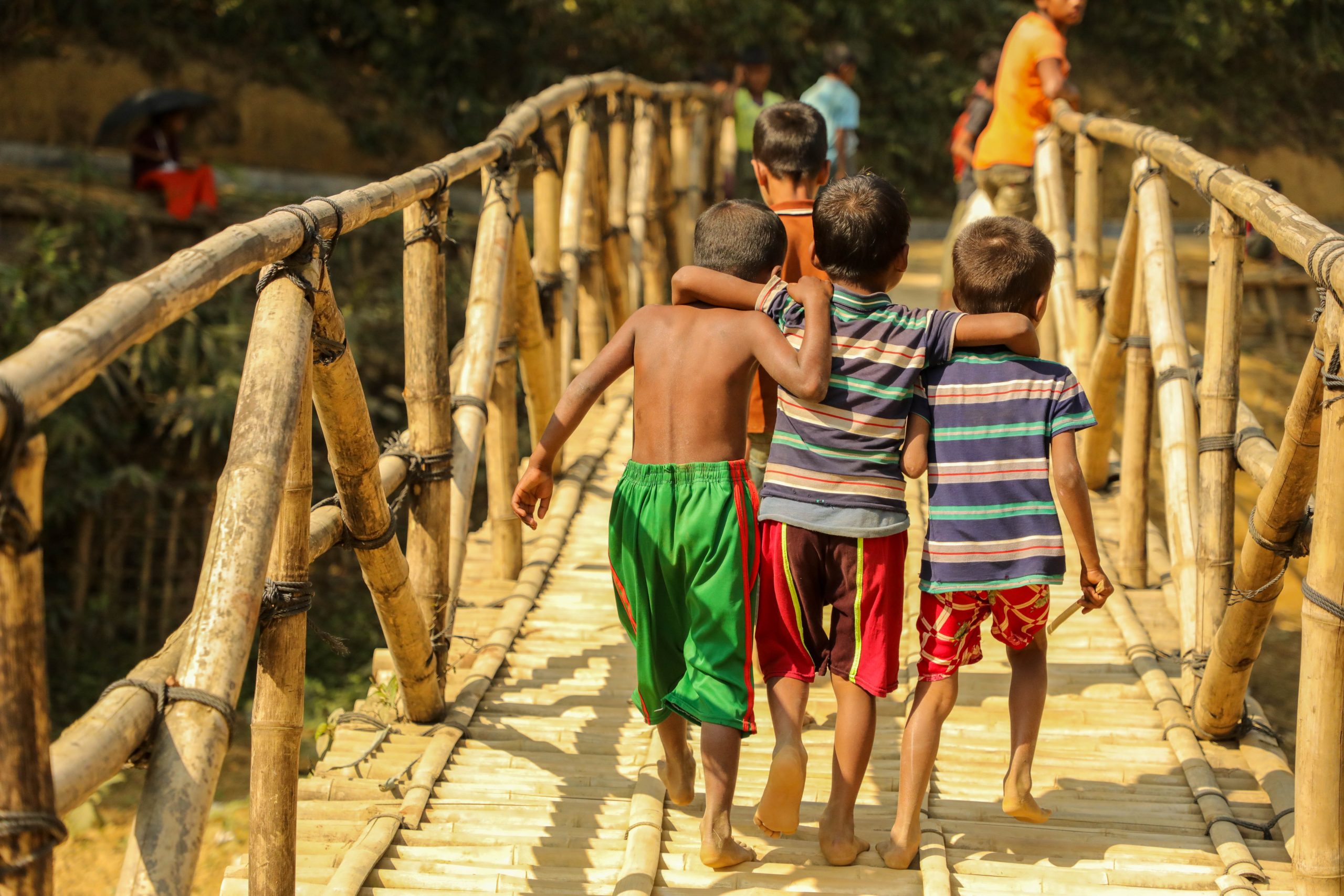 The Child Protection Sub-Sector (CPSS) is a coordinating body that brings together both International and National agencies functioning as part of and under the umbrella of the Protection Sector Working Group to prevent and respond to abuse, neglect, exploitation, and violence against Rohingya and Host Community children affected by conflict. This coordination mechanism supports, advises, and advocates for timely and standardised prevention and response activities in children's best interests, establishes links with and strengthens national child protection systems and promotes actions that place children at the centre of the response.
The CPSS took the disaggregated population base-data from July 2022 and looked at it against the total individual estimated population figures for 2023, 2024 and 2025. From this the CPSS determined the population growth rate which for 2023 is 4.1%. The disaggregated population base-data plus 4.1% gave the estimate for 2023, while 3.1% gave the estimates for 2024 and 2025. The PIN itself is determined as follows: 
Rohingya refugees: 1-17 years  – 100% , 18-59 years  – 45% , 60+ years  – 30%
Bangladeshi host community:  1-17 years – 40% , 18-59 years  – 30% , 60+ years – 20%
The target is calculated as 90% of the PIN.
| | | |
| --- | --- | --- |
| | | |
| USD 20.4M | 18 | 846,326 |
| Funding Required | Partners | People in Need |
| | | |
| --- | --- | --- |
| | | |
| 761,695 | 593,964 | 167,731 |
| People Targeted | Rohingya Refugees Targeted | Host Community Targeted |
Case management Technical Working Group (CMTWG)
Strategic Advisory Group (SAG)
UN – UNICEF, UNHCR , IOM 
INGO – SCI, TDH, IRC
NNGO – CODEC, BRAC, Coast Trust
GOB – MoWCA, MoSW
Appealing Partners:
UNICEF, UNHCR, IOM, BRAC, Plan International, Save the Children, TdH and IRC
Implementing Partners:
BRAC, Good Neighbors Bangladesh, CODEC, Coast Foundation, Department of Social Services (DSS), Save the Children, Relief International, TdH, IOM, FIVDB, YPSA, BITA, Agrajattra and IRC
Tarek Akkad
United Nations Children's Fund (UNICEF)
Abid Hasan

United Nations Children's Fund (UNICEF)